Contact Information: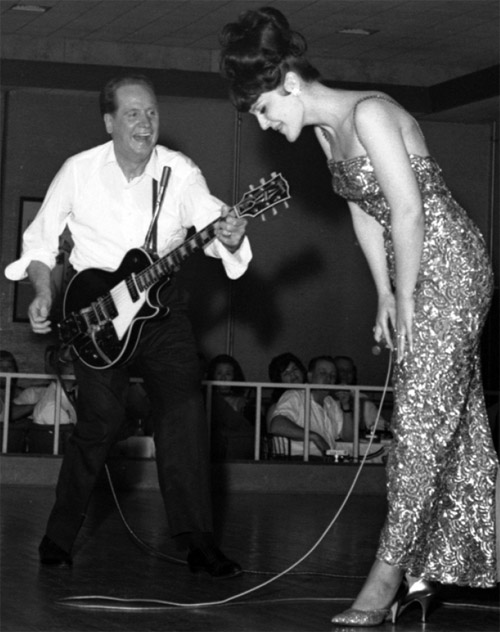 &nbsp &nbsp &nbsp It's always nice to hear from people who have read the site. Thank you for stopping by. :) Your feedback is helpful to hear.
&nbsp &nbsp &nbsp Please see the 'FAQ' section for the most asked questions. I will not be able to respond to inquiries such as:"how much is this worth?" / "is this guitar a 68,69,etc?" type questions. If any image on this site has mistakenly been used without permission, please contact me and it will be removed.
&nbsp &nbsp &nbsp However, PLEASE contact me if you spot errors in conclusion, spelling, etc. As I've stated elsewhere on this site, this is a work in progress. It will probably always contain at least a few errors and will only become more reliable with your help. Also, if you have an "oddity" that doesn't seem to fit the guidelines established in the site, send me an email. I would love to hear about it.
&nbsp &nbsp &nbsp MAKE SURE TO VISIT THE FEATURED GUITAR SECTION ON THE HOME PAGE. VISITORS LIKE YOU HAVE SUBMITTED FANTASTIC STORIES AND PICTURES OF THEIR GUITARS FOR ALL TO SEE.

IMPORTANT:
&nbsp &nbsp &nbsp You are encouraged to link to my site, but I strictly forbid the use of any content without written permission. By keeping this information centralized, it will be kept as accurate as possible. Thank you for your understanding.
INEVITABLE & OBLIGATORY DISCLAMIER:
&nbsp &nbsp &nbsp This site is not affiliated with Gibson Guitar Corp. or Les Paul's estate in any way. It is a work in progress that may contain mis-characterizations and errors. It is based on many years of online and in-hand research and observation, but no one is perfect. All ownership or specific information about instruments listed in the serial number database will be kept STRICTLY confidential. I will not supply complete serial numbers under any circumstance. This site exists as merely a supplimentary source of information on this era of guitars. It should NOT be relied on exclusively when making purchasing decisions. Learn as much as you can about them from as many sources as possible and take your time finding the right guitar for you. All rights are reserved.
CONCERNING ANY SUBMISSIONS & DATA:
&nbsp &nbsp &nbsp DISCLAIMER: You are more than welcome to email me pictures of your guitars, interesting stories, etc. IMPORTANT: I would like to condition that any submissions may be used by this site's author in future works. I will assume by sending it to me you are giving me permission to use it at my discretion. I will HEAVILY watermark your image on the website so it will be more secure. I will NEVER, NEVER, NEVER use complete names, emails, or serial numbers without editing them. Frank Longbottom from London would become "Frank from London" etc. Serial numbers would go from 999999 to 9999xx etc. A picture of the back of your headstock will have the last two digits of the serial obscured etc. Your privacy is important to me. I wouldn't want the exact serial of my LSLP Custom posted publicly either.
CONTACT ME:
&nbsp &nbsp &nbsp NOTE: I am really busy right now, and I am very behind on responding to emails. It may take a few weeks, but I will eventually respond. Thank you for your patience! I appreciate it and apologize for any delays.
RESPECTFULLY, PLEASE DO NOT ASK HOW MUCH YOUR GUITAR IS WORTH. Thanks!
&nbsp &nbsp &nbsp I will not respond to messages sent without "LSLP" somewhere in the subject. It helps me sort my incoming emails if you do, thanks. Please send correspondence to the following address, but without spaces:
"moon &nbsp &nbsp &nbsp w &nbsp easel @ &nbsp &nbsp &nbsp hot &nbsp mail . &nbsp com"